Residential Landscape Services
Above Par Landscape offers a variety of residential landscape services to ensure your property looks great all year long.
Landscape Maintenance
At Above Par our property maintenance programs cater to the individual needs of each customer. From as simple as weekly cutting to a full comprehensive program with annual flower installation, we guarantee to exceed your expectations. Our landscape maintenance services include the following:
Weekly Grass Cutting
Pruning, hedge trimming, shrub maintenance
Bed Maintenance including edging and weed removal
Mulch installation
Transplanting trees, shrubs, plants
Seasonal color plantings
Core Aeration and lawn thatching
Fall/SpringCleanupwithleafremoval
Stormcleanupanddebrisremoval
Gutter Cleaning
Landscape Design and Construction
Whether you are looking to create a new, custom designed landscape plan or rejuvenate an existing planting Above Par will provide you with a tailored landscape design for your next project. Including;
Paver walkways, patios, and driveways
Natural stone walkways and patios
Retaining and decorative wall design and installation
Curbing installation (Belgian block and pavers)
Plantings (screen, foundation, bed, border, island, perennial & annual plantings)
Drainage
Grading
Seed and sod installation
Excavation and site work
Demolition and removal of existing landscape elements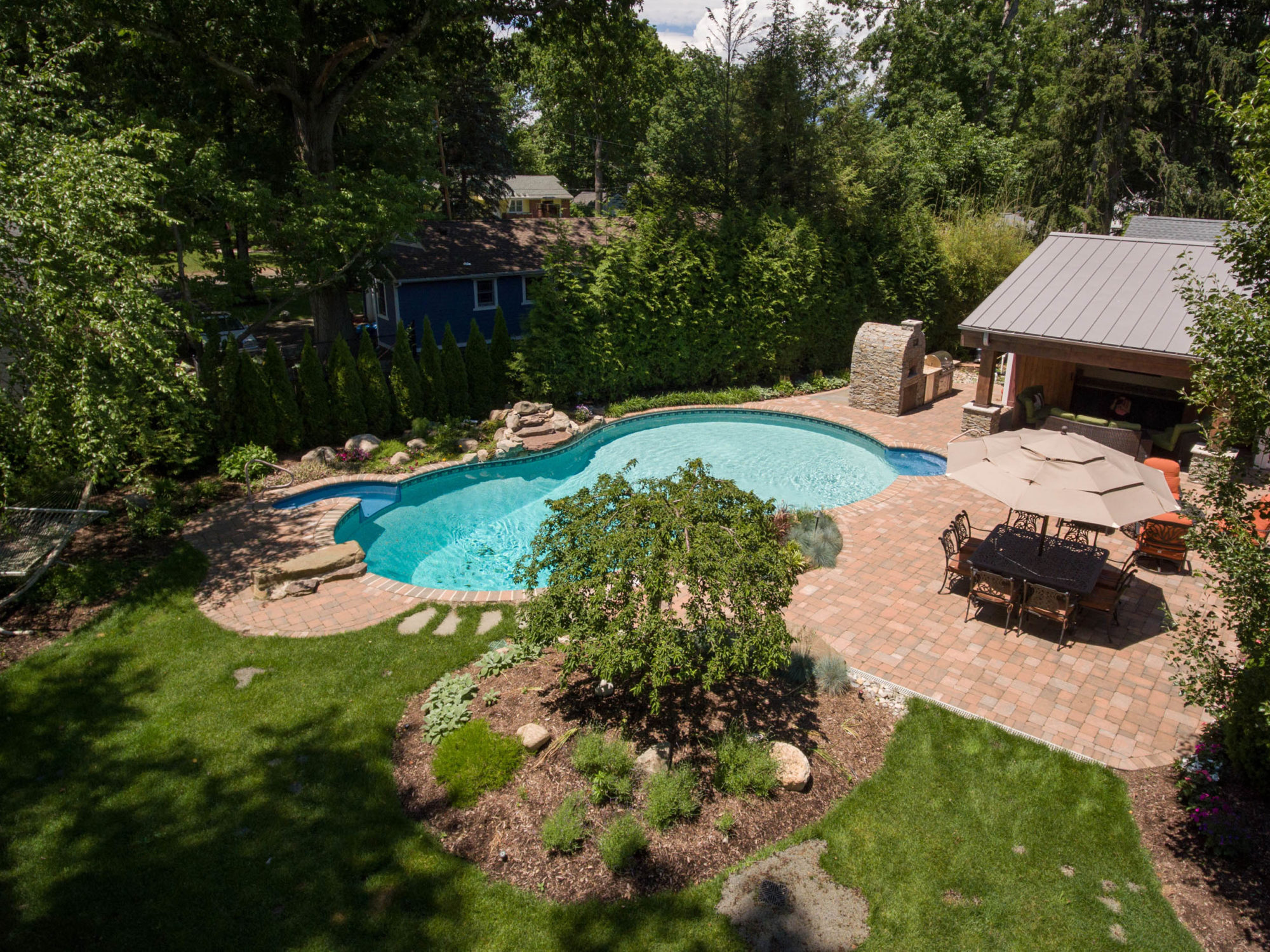 Landscape Lighting
A good way to create a warm and inviting environment for you and your family is to incorporate night lighting into your landscape. Well placed landscape lighting can have a dramatic visual affect on your home while extending the usable hours of patio spaces, gardens, walkways and entryways.
We can create a customized landscape lighting design that is tailored to your individual style and property features, as well as setup a free demonstration kit which will assist in visualizing the final dynamic. By Illuminating pathways, walkways, planting beds, or uplighting your favorite landscape feature it will transform your landscape when the night falls.
Using low voltage, high quality fixtures helps to keep the costs down while allowing enhanced security and safety for your home. Automatic timers and photocells ensure ease of use for the homeowner, with little maintenance required. We are able to offer LED bulbs to make your night lighting more energy efficient while also being more "green".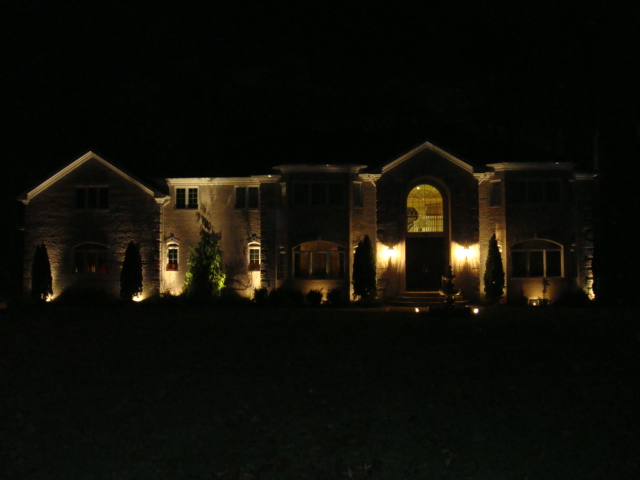 Lawn Care Programs
Sample Lawn Care Programs
Early Spring (April – May)
Balanced fertilization formulated for early green up
Pre-emergent crabgrass and weed control
Late Spring (May – June)
Slow release high nitrogen fertilizer application
Post-emergent weed control
Early Summer (June – Mid July)
Balanced slow-release fertilizers
Post emergent weed controls (Spray application)
Insect Controls
Disease Controls
Late Summer (Mid August – September)
Core aeration
Over-seeding
Lime application
Fertilizer with iron application
Fall (October – November)
High nitrogen fertilizer application
Additional iron application with fertilizer
Note: Upon request, soil analysis will be taken at the initial service and once a year thereafter. This will help with understanding and diagnosing problems. Soil corrections will only be applied once Above Par receives the results from the soil analysis.