Above Par Landscape, LLC was established in 1997 by the owner, Adam Davis, who began maintaining lawns at the age of fifteen. He later went on to obtain a Bachelor Degree in Plant Science from SUNY Cobleskill.
From the first mowing job in 1997 to the present, our landscape services have increased quite a bit. With each new year and the growing trends of the market we are constantly looking for new ways to better serve our customers and cater to their specific needs.
We strive to be the "FULL" service landscape company where all you need to do is make one phone call. From the beginning, we have put the customer first and to this day that philosophy stands true. With the owner, Adam Davis, on most job sites, the clients are given a sense of comfort that they wouldn't receive from a larger landscape company. Our goal is to have our customers grow accustom to the same workers week after week and create a relationship that makes them feel comfortable.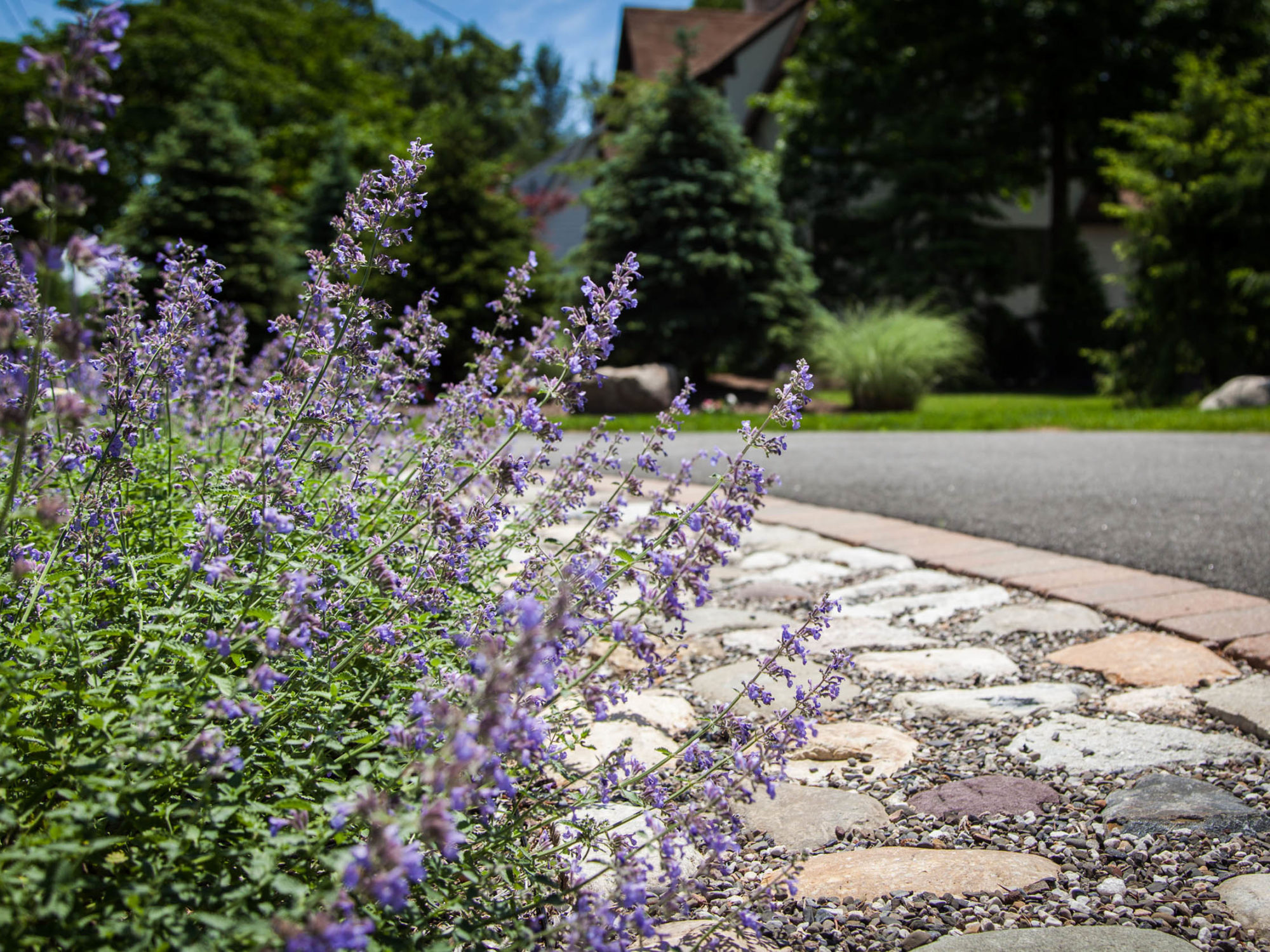 What Our Clients Have to Say:
"Above Par Landscape continues to be the right choice for our home. Adam and his team are very professional and perform outstanding quality work. In addition to general maintenance, Above Par Landscape did a tremendous job tackling multiple projects for us, including several new planting beds. From the start, Adam worked with us to develop the right landscape design and provided input at each step of the process. The team completed the project beautifully and paid great attention to the details, consulting us at various points on specific color varieties of the selected plants. Adam and his team's commitment to quality and customer satisfaction was apparent. We would definitely recommend using Above Par Landscape."
– Ryan and Dana J., Wyckoff, NJ
"The performance of Adam Davis and his crew more than justifies the name of his Company: 'Above Par'. Adam is a well educated, well trained and very experienced professional in all the fields of landscaping. No task is too small, too big or out of line for him. His answer to special requests is always: "No problem". What makes Adam and his men so special in the landscaping business is the customer orientation. After the hurricane Sandy, when landscapers and tree services where hard to get for the cleanup Adam called us asking how we had weathered the storm and if we needed his help. It is this attitude that makes Adam and 'Above Par' unique in the landscaping business."
Gunter K., Saddle River, NJ
"We have been using Adam since we purchased our home. We had over an acre to landscape and design and Adam provided top notch service and attention to detail. We continue to use Above Par Landscape for their professionalism and dependability all year round."
Alex C., Park Ridge, NJ
"Above Par Landscape has done an outstanding job for us. Our lawn had steadily deteriorated over the past five years with a landscaper who promised, but never delivered. Adam and the crew from Above Par have transformed our property in just one season. Our lawn is lush, shrubs are beautifully trimmed and the beds never looked better.
My next door neighbor was so impressed with our results that they hired Above Par to work for them. I recommend Adam and Above Par without reservation."
Bob P., Franklin Lakes, NJ